History of the company Kamea Electronics s.r.o.
Our goal for the beginning of our company was offering service works for the area of special equipments for production of semiconductor components. The movement of our firm was supported by high qualification of our employees, who graduated many courses abroad, directly at producers of such machines. In the first period of approximately 2 years we were providing these services for the ex-concern Tesla.
The semiconductor production in former Czechoslovakia was on decline, therefore we must have spread our offers to the neighbourhood states where it has been possible to use our services. This situation required increased effort in looking for, persuasion acquiring of potential customers. In these years we deserved the support of semiconductor equipments makers, for example ESEC, ASM, DELVOTEC.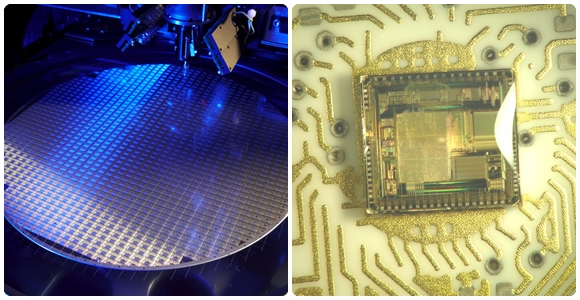 As we were small "East" European company difficult to identify by our potential clients, this support from main producers was very helpful.
After initial works on assembly equipments – back end – we extended our scope on works on optical equipments – microscopes etc. - and on works on equipments for wafer production – front end. For this purpose we oriented accessories of our company towards specialized equipments for measuring, thermic modification of materials, hard soldering, welding etc. During this period we cooperated with multiple companies, which produced and delivered for us mechanical engineering components. We cooperated with several suppliers with very good machine accessories – CNC centres, position data drilling machines, electroerosion equipments etc.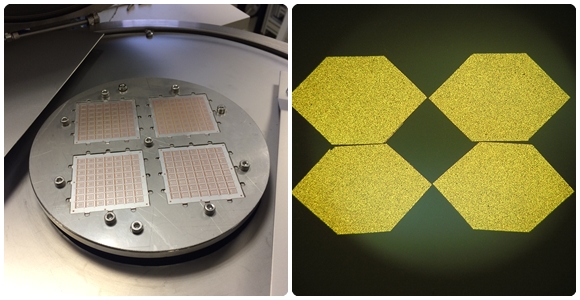 In assembly orientation we gradually started, as exclusive ESEC partner for whole Europe, to offer services for some of their models. In the frame of these services we were participant in Tesla Sezam in starting of assembly and in recommending of equipments. The company Kamea is now oriented besides designing and service character activities also on spare parts delivery, delivery of complete production and measuring equipments according to customer's requirements and also on supporting for research and development in educational system and in Slovak Academy of Sciences.
1991
Foundation of the company KAMEA in rented premises of former Tesla Piešťany
1993-4
Beginning of cooperation with Tesla Sezam in Rožnov pod Radhošťem
1995
Beginning of cooperation and assembly starting in INTERMOS, Budapest
1997
Buying of the building and beginning of reconstruction works
2002
Official opening of running of the enterprise in new building
2005
Change of commercial form from personal entity into Ltd.
2017
Reconstruction works and repairing of the roof of the main building of the company.
2018
Reconstruction works of boiler-room and connecting on optical internet
2019